The England squad for the 2018 World Cup will be named on Wednesday 16, May by national team boss Gareth Southgate.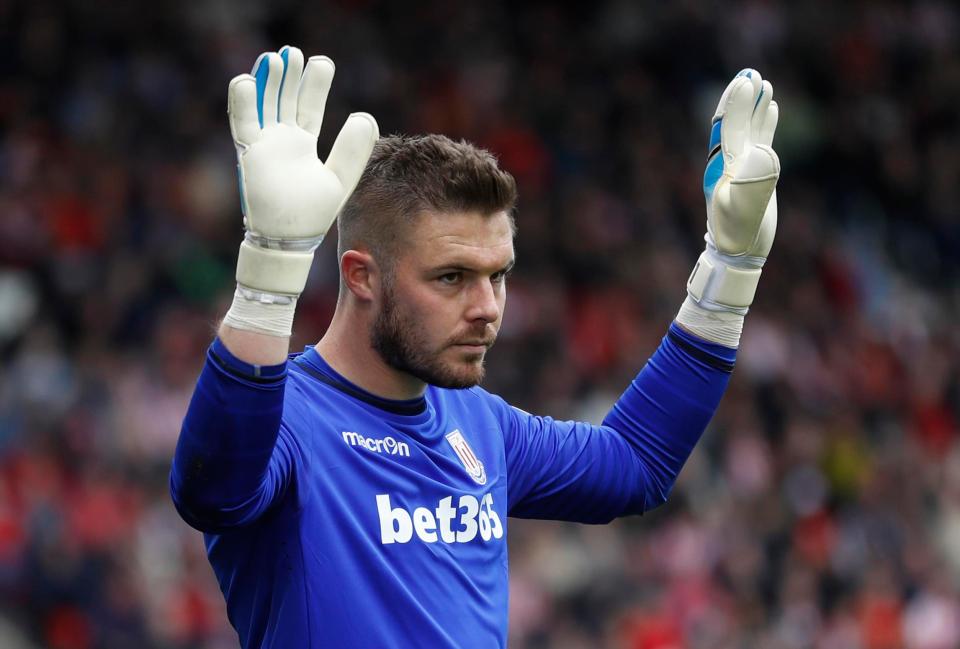 Southgate made the announcement at the end of last week that he is going to name his squad even before the FA Cup final takes place this Saturday between Manchester United and Chelsea at Wembley Stadium.
The Three Lions manager has a couple of injuries to potential players which makes it even more the interesting that he's naming his squad so soon.
Bookmaker Betfair are offering odds on which players will make the England squad.  Interestingly, the shortest prices can be found on goalkeepers Jack Butland and Jordan Pickford, who are each 1/50.  Those looking to bet on the World Cup can certainly find better value elsewhere!
These are no doubt the best two goalkeepers that England has to offer at the moment but the public are still unsure who is going to be Gareth Southgate's first choice over in Russia this summer.
Stoke City's Butland only has seven caps to his name and was relegated this season, whilst Everton's Pickford only has two.  Southgate has just two more friendlies between now and the World Cup to choose his number one.
Football stat man Barrie's View ran a poll to his Twitter followers over the weekend to ask who they wanted to see between the sticks this summer.  It was Jordan Pickford who took the majority of the vote with 46% of the 149 votes.
Jack Butland came in second place with 30%, whilst it was Burnley's Nick Pope (19%) who came in third.  England's most experienced goalkeeper, Joe Hart, collected only 5% of the vote.
However, Betfair have given odds of 8/13 on Joe Hart to be part of Southgate's squad.  Many feel that it is the goalkeeper's experience that will see him taken along as England's first choice goalkeeper.  After all, he has 75 caps and has been a part of four senior international tournaments in the past.
Meanwhile, Nick Pope has only just completed his first full Premier League season.  Despite an excellent season with Burnley the 26-year-old doesn't have a single international appearance to his name and therefore is not expected to be selected by Southgate. Though Betfair haven't ruled him out with odds of 11/8 to make the England squad for the 2018 World Cup.