Two-time European champions Juventus are favourites ahead of their UEFA Champions League (UCL) round of 16 second leg clash with Spanish club Villarreal according to the soccer betting odds from various soccer betting sites. Juventus play hosts to the reigning Europa League champions at the Allianz Stadium in Turin on Wednesday night with the hope of completing the job after they were able to finish the first leg without any deficit thanks to a 1-1 draw.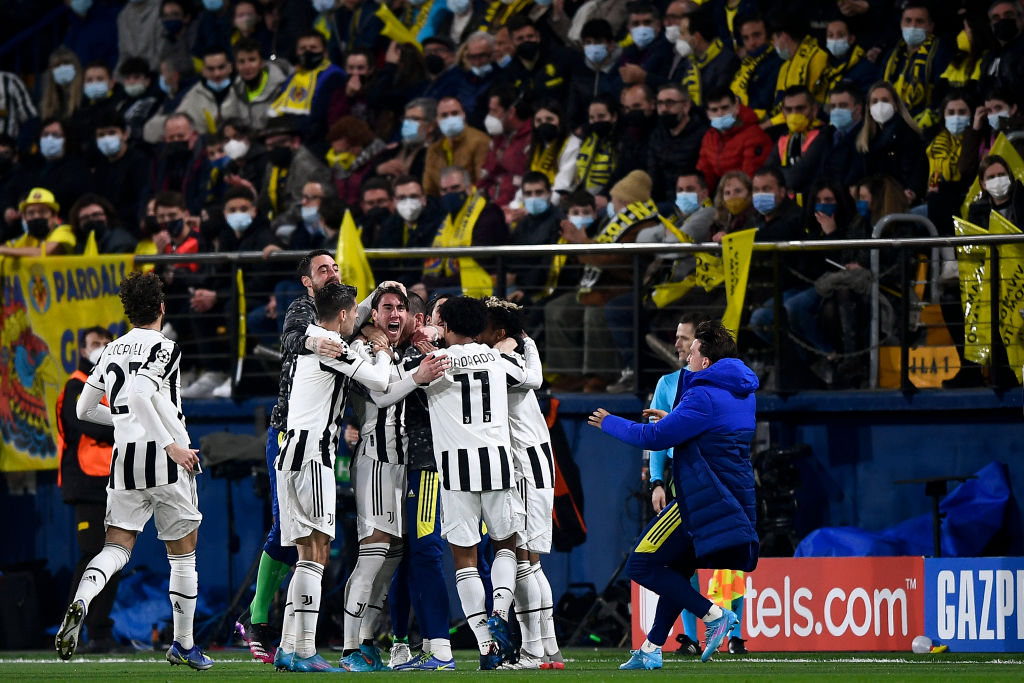 Italian giants Juventus made an excellent start in the first leg with new signing Dusan Vlahovic opening his Champions League account to give the Old Lady the lead inside the first minute. Serbian striker Vlahovic had a lot of interests from the Premier League with clubs such as Arsenal, Newcastle United and Tottenham Hotspur keen to sign him, but he opted for Juventus. He has been able to start his Juventus career vibrantly. His goal gave the Italians the lead in the first leg before Spanish midfielder Dani Parejo found the back of the net with the equaliser for the home team off the assist from fellow midfielder Etienne Capoue.
Four Italian teams started the Champions League campaign this season, but three have fallen by the way side thus leaving Juventus as the only Italian representative with the opportunity to make it through to the next round of the competition. The Old Lady would be the only Italian team in the Champions League quarterfinals this season if they can see off Villarreal in the second leg of their last 16 tie. As pointed out earlier, they are favourites for the said second leg according to the soccer betting odds from soccer betting sites.
Juventus would be hoping to join teams such as Liverpool, Manchester City, Benfica, Real Madrid, Atletico Madrid and Bayern Munich in the quarterfinals.