Barcelona forward Neymar shot Brazil to the Olympics semi finals, proving his worth finally as doubts started to creep in.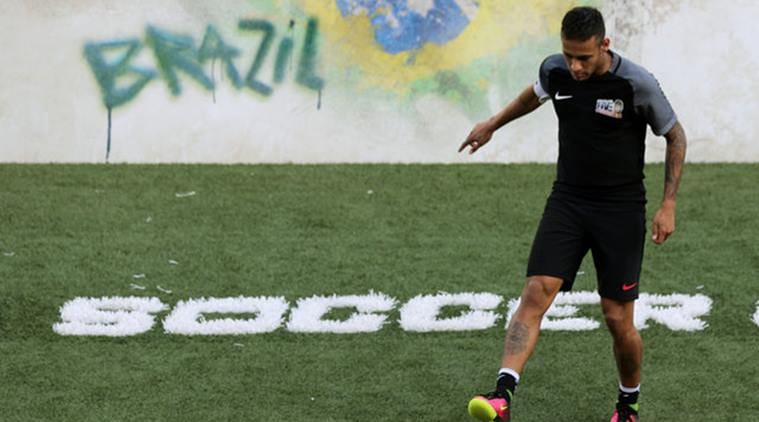 Neymar didn't partake in the Copa America Centenario as he was set aside to lead the country to their first Olympic gold medal in football tournament. Brazil didn't make it past the group stage compounding their football woes. They played the first two games, but they both ended goalless, raising doubts and complains from the fans. From the final group game, the team seems to have found its footing.
Thankfully they fared better in the Olympcs. Brazil defeated Denmark by a stunning 4-0 to qualify for the quarter finals before defeating Columbia 2-0 to now proceed to the semi finals in the games. Neymar scored his first goal, curling a shot in from 25 yards out. The poster boy for the games did well, and then provoked a mass scuffle on the field when he made a poor tackle on Andres Roa. The brawl was eventually resolved but not without the referee handing out five yellow cards at once.
For any fans looking for how to bet on Olympic games, you could do worse than backing Neymar to score anytime, and also backing the current favourites Brazil to win outright.
Brazil were set to move on, but the game could have still gone either way. However, Luan scored a second seven minutes from the end of regular time. He chipped the ball over the goalkeeper from 25 yards as well.
After the game played in Sao Paulo, defender Marquinhos said: "It was very important that we scored early and that helped us not fall into their trap of winding us up. We are very disciplined to not lose a goal and when we score early that allows us to open up a bit."
Honduras caused an upset when they played South Korea in the other quarter final game. Korea were very dominant but the lone goal sunk them. Brazil will face Honduras in the semi final slated for Rio.