Most footballers go into management after the end of their career, like Zidane has done spectacularly, or end up in the pundit's chair like Gary Linekar and Alan Shearer, but some others switch sports altogether. There is an increasing trend to see players making a move to horse racing by buying horses.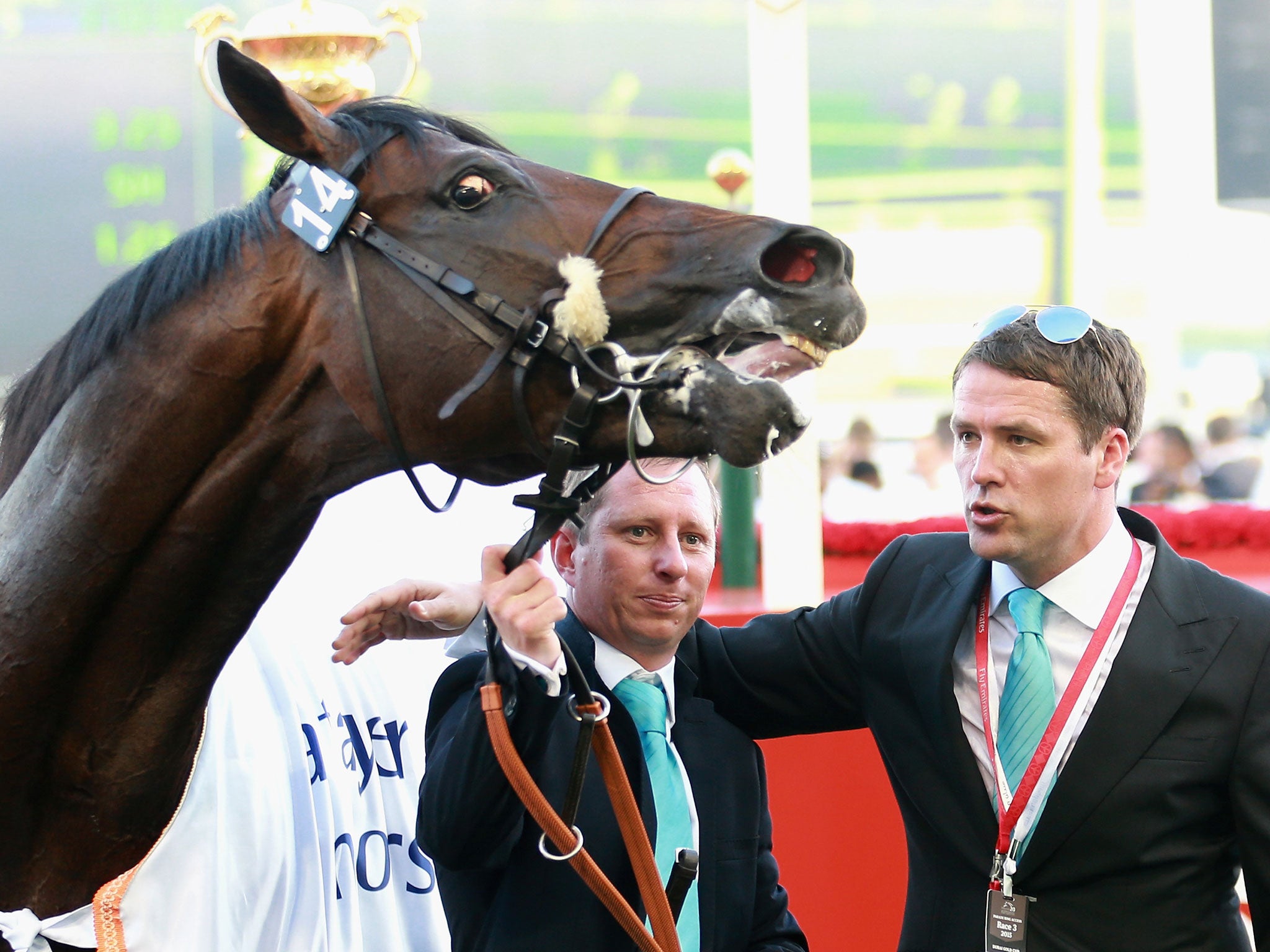 Indeed with the amount of money they have made during their playing career, it is easy to understand how they can afford to buy quality horses. Here are a few players that have made the switch from football to horse racing.
Wayne Rooney
The former Manchester United and current Everton striker is another player that has got involved in horse racing. His only horse at the moment is named Switcharooney, and though he has yet to register a win in the world of horse racing, he is widely expected to be up for some of the bigger prizes after a little more training. Rooney has even said that he is not losing hope of winning in the world of horse racing and he believes that his horse will soon be winning races!
Given the fact that Wayne Rooney is still playing in the Premier League, there is no doubt that once his career is over, he will be able to focus wholeheartedly on horse racing. And when we know the competitor that Wayne Rooney is there is no doubt that he will be investing himself massively in order to win races.
Claudio Pizzaro
Claudio Pizzaro is another football player that has made the switched to horse racing. The former Bayern Munich striker has won a countless number of trophies during his time with the German giant. Indeed the forward player won not less than 6 Bundesliga titles and 1 UEFA Champions League trophy.
After his retirement, the former Bayern Munich striker entered the world of horse racing and owns numerous horses in his native country of Argentina. It is reported that he owns more than 50 horses there.
In an unexplainable turn of events, it is said that Claudio Pizzaro co-owns a horse with Joey Barton who was more famous for his behavior off the football pitch than on the ground.
Michael Owen
The former Liverpool striker is one of the most well-known players that have successfully made his entrance in the world of horse racing.
The former England international has played for some big clubs namely Liverpool, Real Madrid and Manchester United during his career. He was won a countless number of trophies including the Premier League, FA Cup, and League Cup. On a personal front, Michael Owen won the prestigious Ballon D'or
The player is the owner of a stable since 2006 which he has placed under the stewardship of a professional trainer.
The former Liverpool striker said that he is happy to be involved in horse racing and that it is a very different sport from football and that it is more stressful. He said that he enjoys this adrenaline burst and is quite addicted to it. He said that his objective is to participate in a competition and that he is currently practicing under the guidance of his wife Louise who is an accomplished rider.
Diego Maradona
During his time as a footballer, the Argentina maestro has mesmerized a number of fans with his football skills. He was also known to be a great horse lover and own several horses in his native country while he was playing there with Boca Juniors.
He used to name his horses according to his real-life friends and said that this was a fun way for him to do it. Despite the fact that many footballers love to remain connected to football after their retirement, there are plenty of footballers that have shown that there is a way to continue life after their career in a field other than football.