Martin O'Neill wouldn't look to convince Roy Keane to stay at Ireland if the former Manchester United star decides to go.  There have been talks of Keane planning to part ways with Ireland before the European Championships which is to take place in June-July next year.
The 44-year old is the understudy of O'Neill in the Irish set up.  Before taking up the Ireland job, Keane was involved with the Clubs, in the first and second tier of English Football.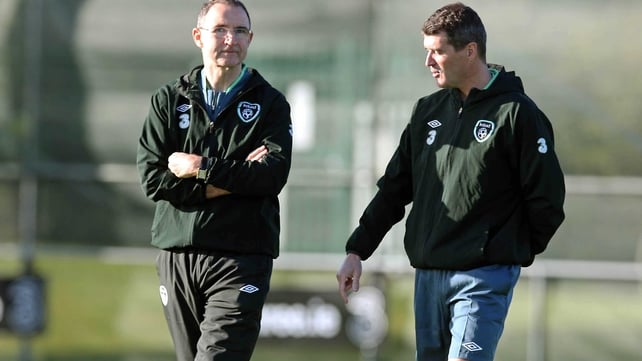 O'Neill, when asked about the speculations of Keane's departure, said he had no idea what Keane would do, but, he would be very happy to see him continue till the time the Boys in Green finish their campaign in France.
In the words of Ireland boss, "Roy is someone who doesn't get influenced too much when it comes to taking the decisions and I am not going to have any issues at all with whatever decision he takes. However, it will be great if he is there with the team in Euros."
Remaining tight lipped on the question if any fresh deal was on the cards as far as he and Football Association of Ireland is concerned, O'Neill said, "Well, to be honest, there hasn't been enough time for the talks to be held. It's been a pretty busy period. We all were in celebratory mood to have ensured the qualification. There was Alana's marriage straight after that and now, we have Christmas around the corner. I think probably at some point of time in the New Year, we will talk. No need of rushing things really."
Ireland cleared the qualifying stage of the European Championships and managed to make it to the tournament proper by getting better of Bosnia & Herzegovina in playoff tie in November. According to the latest odds at StanJames, Ireland are expected to qualify from their group, but once they get through to the knock-out stages they might struggle.